Working at Whitney Brothers®
Founded in 1904, Whitney Brothers® invented wood furniture for Early Learning and Institutional Childcare and pioneered its commercial distribution. Our rich heritage blends old world craftsmanship with state of the art CNC manufacturing technology to create award-winning products of uncompromising quality, design, safety, durability and value. We're proud of our company culture and the sense of community our business has fostered over the course of its 116 years of continuous operation. Our dedication to the values of great craftsmanship, open dialogue, trust and companionship combined with our downtown location in vibrant Keene, NH provides a rewarding career environment where your success is our success.
Image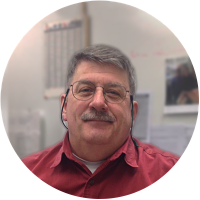 Bob Theall, Plant Manager
Bob is a native of Pepperell Massachusetts. Bob moved to New Hampshire when he met the love of his life Diane, who he has been married to for over 35 years. Bob holds a Bachelors degree in Business Management from Franklin Pierce University that he earned while raising his three children. He and Diane also have four grand children with whom they enjoy spending as much time as possible. While not working Bob enjoys golfing, hunting with his sons (and soon grandchildren), fishing and spending time at the ocean. Bob and Diane live in Fitzwilliam NH.
Image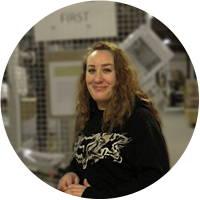 Stephanie Galford, Assembly Specialist
Stephanie grew up in Las Vegas before moving to Keene, NH in 2003 to be closer to family including her mother and brothers. She has been a part of the Whitney Brothers® team since 2012 and is an integral part of the assembly team. An energetic, down to earth person who strives to be her best in and out of work, Stephanie is a very proud mother to her son Jorden and loves spending quality time with him and her many nieces and nephews. She enjoys hiking, fishing and all around living life to the fullest!
Image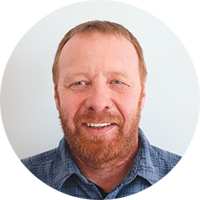 Fred May, Materials Handling Specialist
Fred has been part of the Whitney Brothers® team since 2016, when he first started as a Machinist and progressed into his current role of Materials Handling Specialist. He enjoys the daily interaction with his colleagues and helping the team meet the constantly changing challenges of a dynamic manufacturing environment.  Fred's life has always been centered on Keene, NH to be close to his family. Married to his wife Kimberly for 13 years, Fred has five children and one grandson whom he happily spoils without a second thought.  When he isn't working at Whitney Brothers® Fred enjoys cookouts, playing softball, fishing and listening to music.
Image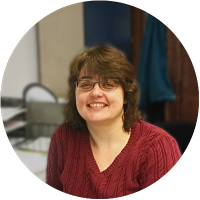 Christine Swanson, Human Resources Manager
Chris is a lifelong New Hampshire native and 18-year employee of Whitney Brothers®. She holds two Associate degrees: One in Office Administration from Greenfield Community College in 1995, and the other in Accounting that she earned from Franklin Pierce University while employed full-time at the company. Chris and Carl, her husband of 25 years, live in Fitzwilliam. They have two grown children, Renee and Carl, and a grandson Bruce and granddaughter Evelyn. When she isn't at work Chris enjoys spending time with her family and friends, being active at the gym, hiking, walking and navigating obstacle courses.
Some of our benefits include:
Medical Insurance
Dental Insurance
Short Term Disability
Life/AD&D Insurance
Dependent Life Insurance
Vacation Time
Flexible Spending Accounts
401K Profit Sharing Plan
Bereavement Funeral Leave
Nine Paid Holidays
Direct Deposit
*Some benefits vary depending on employment status. Additionally, an eligibility waiting period for most benefits is required. The list above is intended to provide a general overview of the benefits offered by Whitney Brothers®. Specific questions related to benefits should be directed to the Human Resources Department.
Ready to start a career with Whitney Brothers®?
Check out some of our career opportunities:
Whitney Brothers® is a Safe and Equal Opportunity Workplace
Pre-employment Screenings
Whitney Brothers® has a strong commitment to provide a safe, healthy, and productive workplace free from drugs or alcohol. Applicants must provide a negative drug test result prior to employment.
EEOC statement
Whitney Brothers® is committed to equal opportunity and proud to be affirmative action employer. All qualified applicants will receive consideration for employment without regard to race, sex, color, religion, age, national origin, ancestry, physical or mental disability status, medical condition, sexual orientation, pregnancy status, marital status, protected veteran status and all other characteristics protected by applicable state and federal law. Whitney Brothers® and its subsidiary companies are committed to a diverse workforce. To ensure reasonable accommodation for individuals protected by Section 503 of the Rehabilitation Act of 1973, the Vietnam Veterans' Readjustment Act of 1974, and Title I of the Americans with Disabilities Act of 1990, applicants that require accommodation in the job application process should contact Human Resources for assistance.